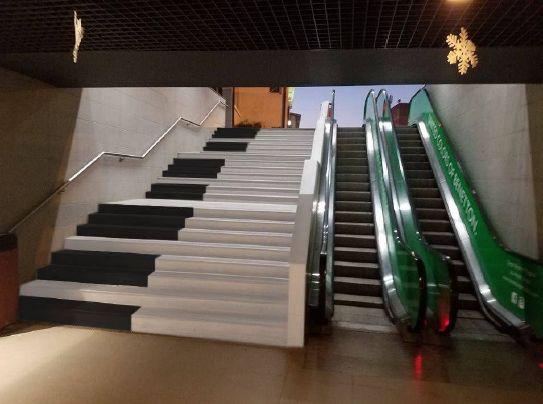 M9 Bulevardi Bill Klinton , Nenkalimi
Problem description:
The problem Is about the stairs. The reason Is because near to the stairs escalators,which people use all the time , and people never use these stairs, they are capable to wait for minutes going up-down with escalators. So we must do something Interesting and use the tact about these stairs, just people to use them.
Proposed Intervention:
My propose is using Piano stairs, with small effectly Interventions . Apparently they made people use the stairs more . Of course that these stairs will be much Interesting , appropriate, so they are capable to use them, or children playing, doing tricks,doing photo, It's healthy for everyone to move, all the people would like to use these stairs, because they haven't seen that model of stairs before and they are very funny, so they will enjoy there. I wish people would stop walking on the escalators, and of course using the Plano stairs.
Proposed Intervention Budget:
There we need two kinds of buckets colors, black and white, one black bucket color and three white bucket color, so It will cost 60 €.
Comments
Log in or create a user account to comment.